What do we offer?
SERVICES
We will assist your every need, controlling the entire production process in all of our projects and guaranteeing nothing short of perfect results.
With over 40 years' experience, we offer our in-depth knowledge of materials and their application, delivery times, manufacture, assembly and distribution. We guarantee unrivaled quality and service.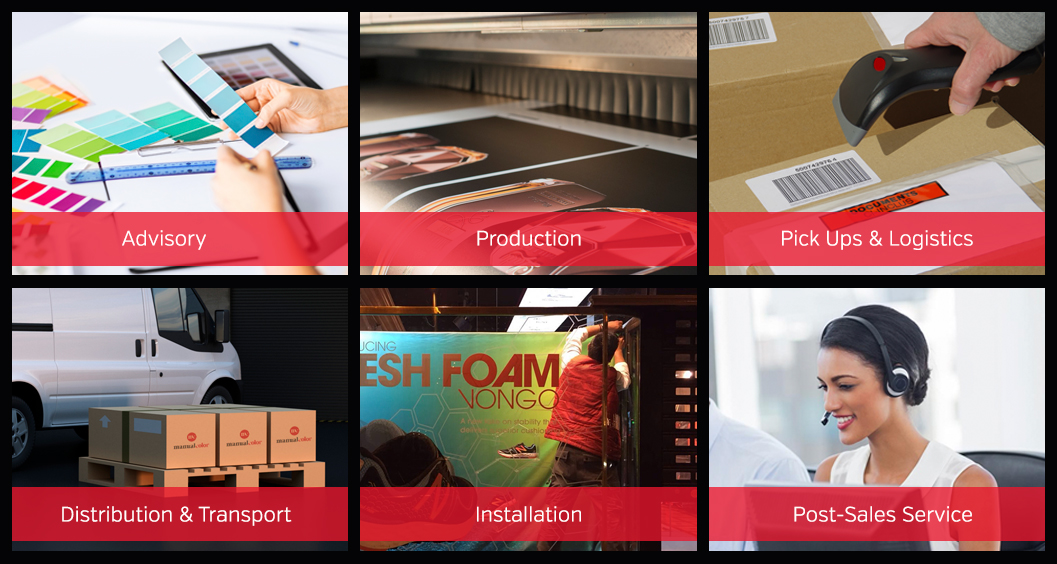 What do we create?
PRODUCTS
Total retail production.
We are experts in digital printing on all kinds of media, as well as in the production and installation of advertising at POS displays, window displays and signage, etc.
We guarantee we have the solution to all of your needs
IT'S NOT ABOUT IDEAS, IT'S ABOUT MAKING IDEAS HAPPEN